Surf's up, windows down. Embark on the journey of a lifetime from Prince Waikiki and buckle up for a road trip around Oʻahu's stunning 600 square miles, from beaches to mountains and beyond. These 20 must-see stops, listed in counterclockwise order, make for an idyllic eight to twelve-hour trip around the island with breaks in Waimānalo, Kailua, Pūpūkea, Kapolei, and Kakaʻako. Ready to hit the road?
Ala Moana Beach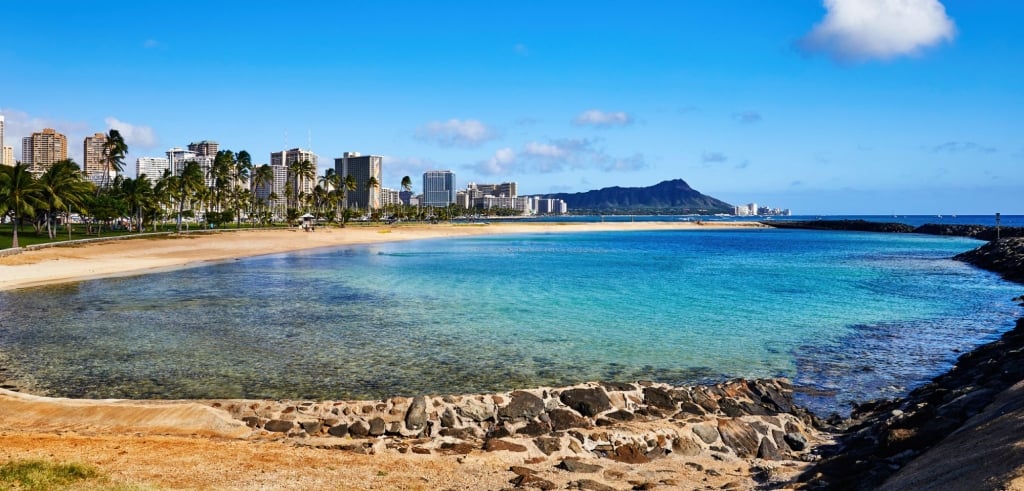 The ultimate urban oasis, Ala Moana Beach is the best of sun, sand, and surf, complete with tennis courts, walking paths, and concession stands — all with a stunning city skyline backdrop. Calm waters, shady trees, and grassy lawns provide the perfect setting for a picnic or pit stop.
Mānoa Falls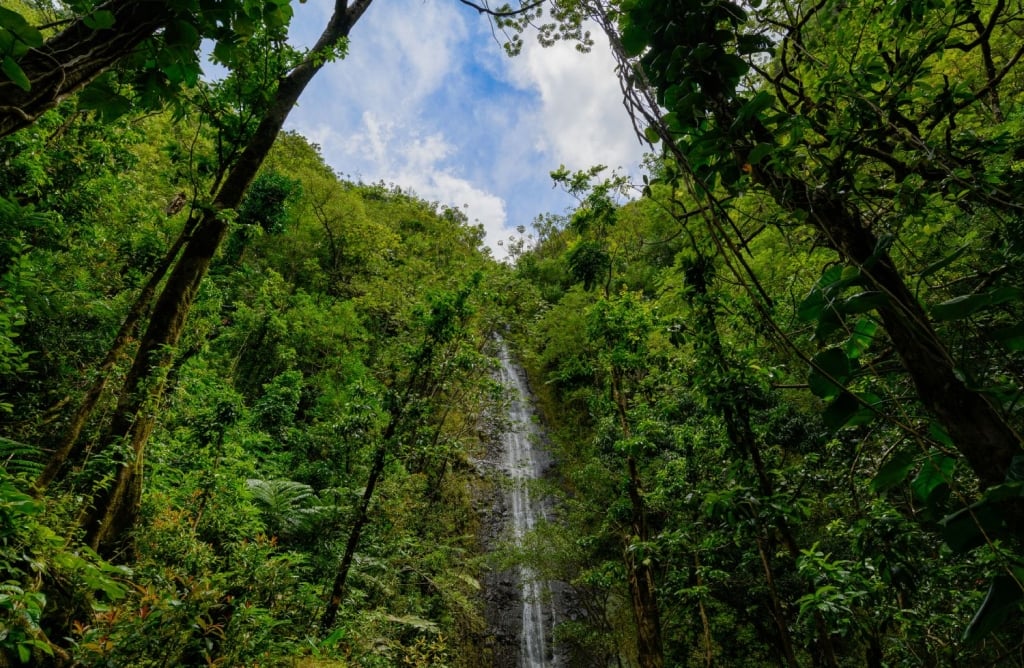 Nestled in the lush Mānoa Valley, Mānoa Falls is a 150-foot waterfall accessible by a well-maintained trail that winds through bamboo groves and towering trees. Along the way, you'll see tropical plants, birds, insects, and stunning views of the valley and city below.
Diamond Head State Monument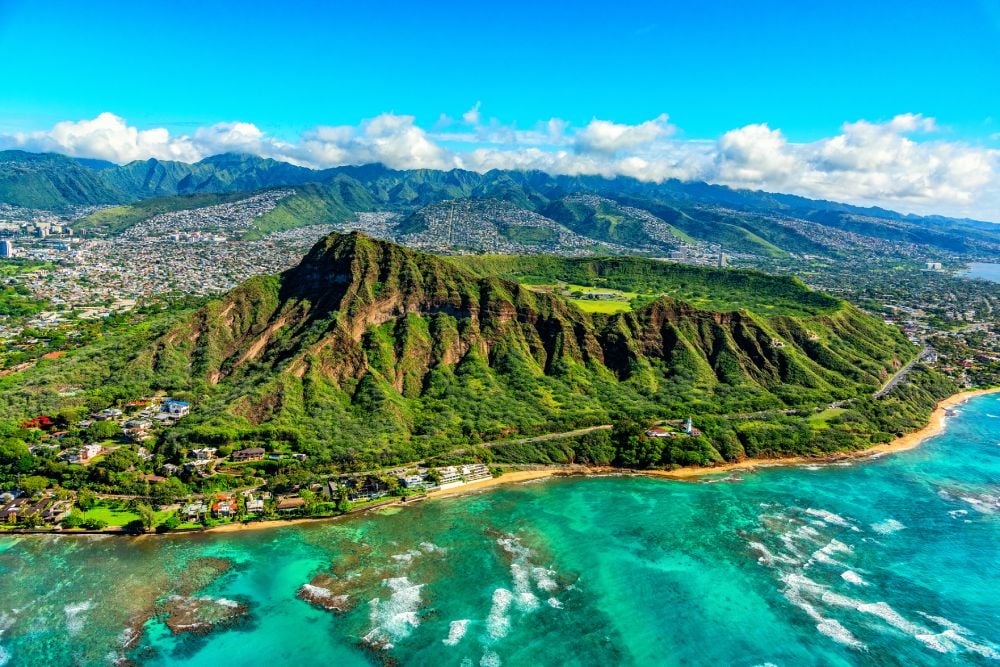 One of Hawaii's most recognizable landmarks, Diamond Head State Monument (also known as Lēʻahi), is an iconic volcanic crater that offers panoramic views of Honolulu and the Pacific Ocean. The 0.8-mile hike to the summit is steep and challenging — featuring two sets of stairs and underground tunnels — but the workout is well worth the reward.
Hanauma Bay State Park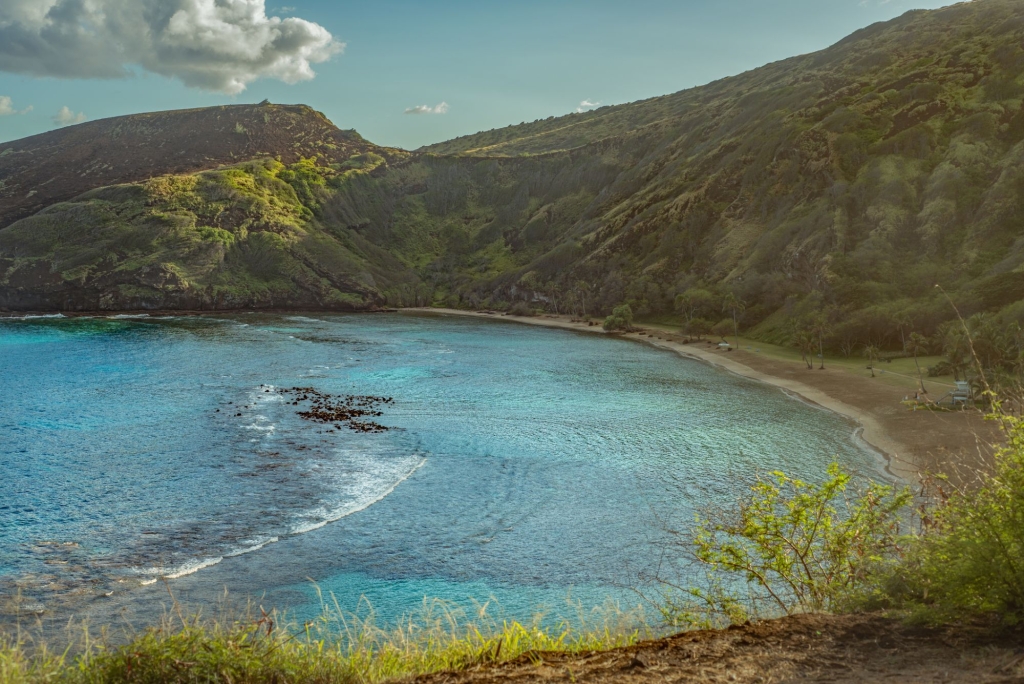 Dive into a world of underwater wonder at Hanauma Bay State Park, where colorful fish and coral reefs are just a dive away. This protected marine ecosystem is home to over 400 species of fish and other marine life, and guided tours are the best way to explore below the surface.
Makapuʻu Point Lighthouse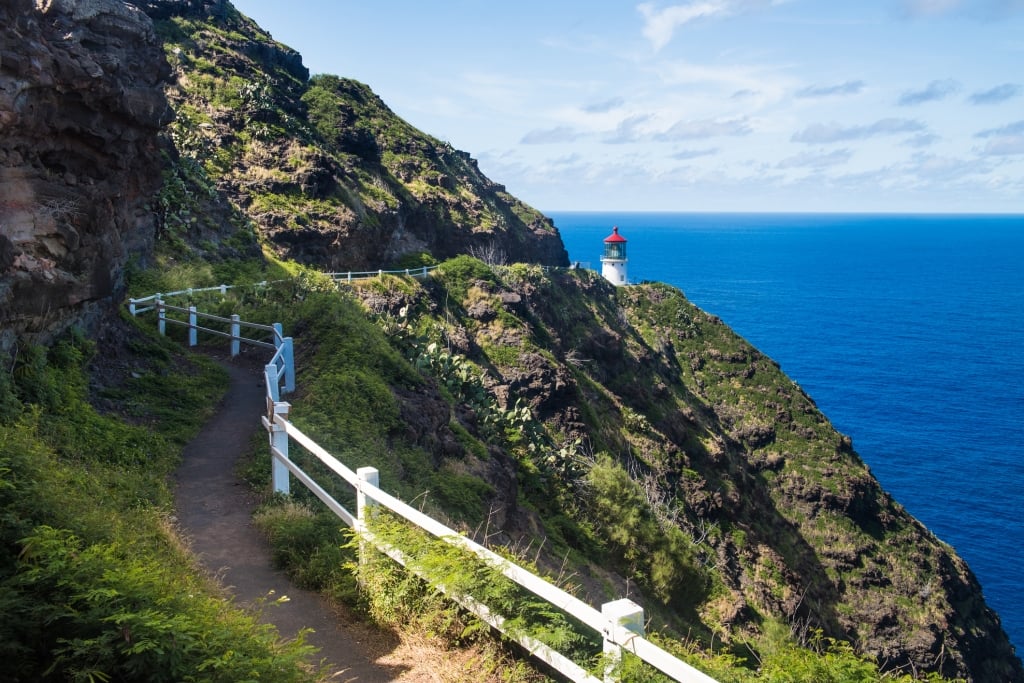 Located on the southeastern tip of Oʻahu, Makapuʻu Point Lighthouse is a historic beacon that offers unparalleled views of the rugged coastline and the Pacific Ocean. The trek to the top is relatively easy, with paved paths and stairs, and takes about 30 to 45 minutes each way. 
As an added bonus, this is a great spot for whale watching during the season!
Waimanalo Beach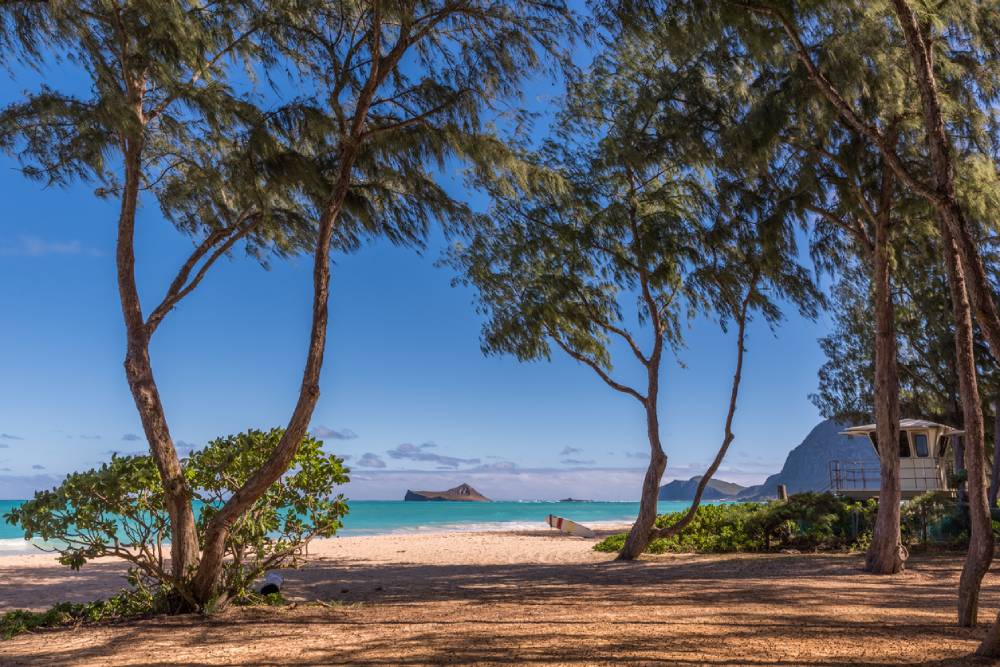 Get away from it all at the quiet and pristine Waimanalo Beach, where white sands, turquoise waters, and swaying palm trees offer the ultimate tropical rest stop. Swim, surf, or sunbathe in a peaceful atmosphere surrounded by breathtaking mountains and lush vegetation.
Lanikai Pillbox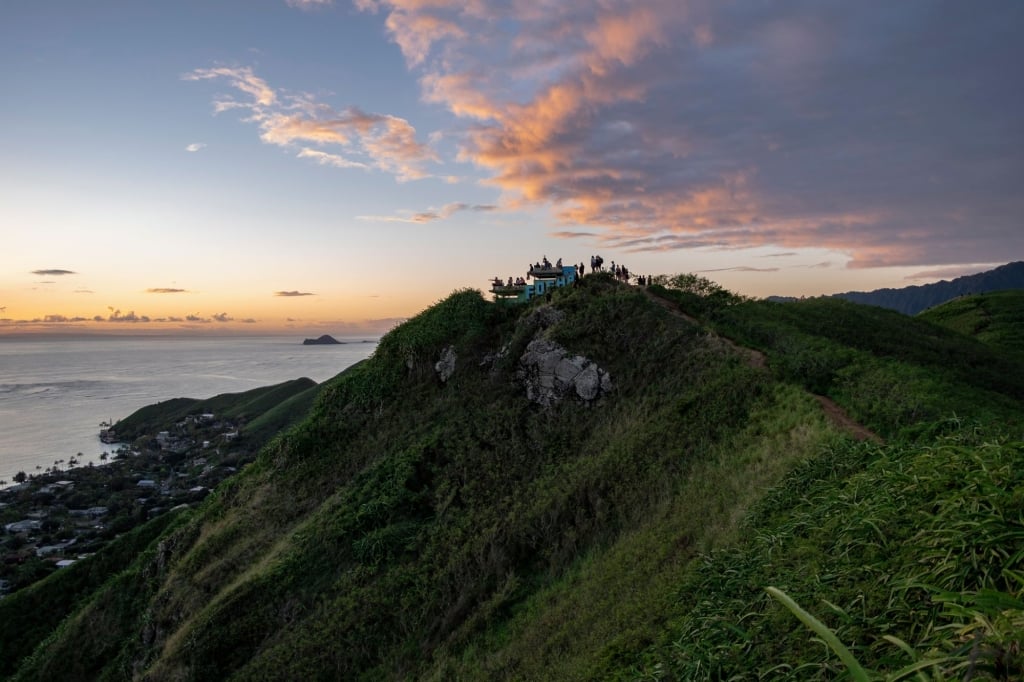 Hike up to the Lanikai Pillbox for a picture-perfect view of the Mokulua Islands and the crystal-clear waters of Lanikai Beach. Short and steep, this hike takes about 20 to 30 minutes each way and guides hikers up to the WWII pillboxes that were once used for coastal defense. 
Ho'omaluhia Botanical Garden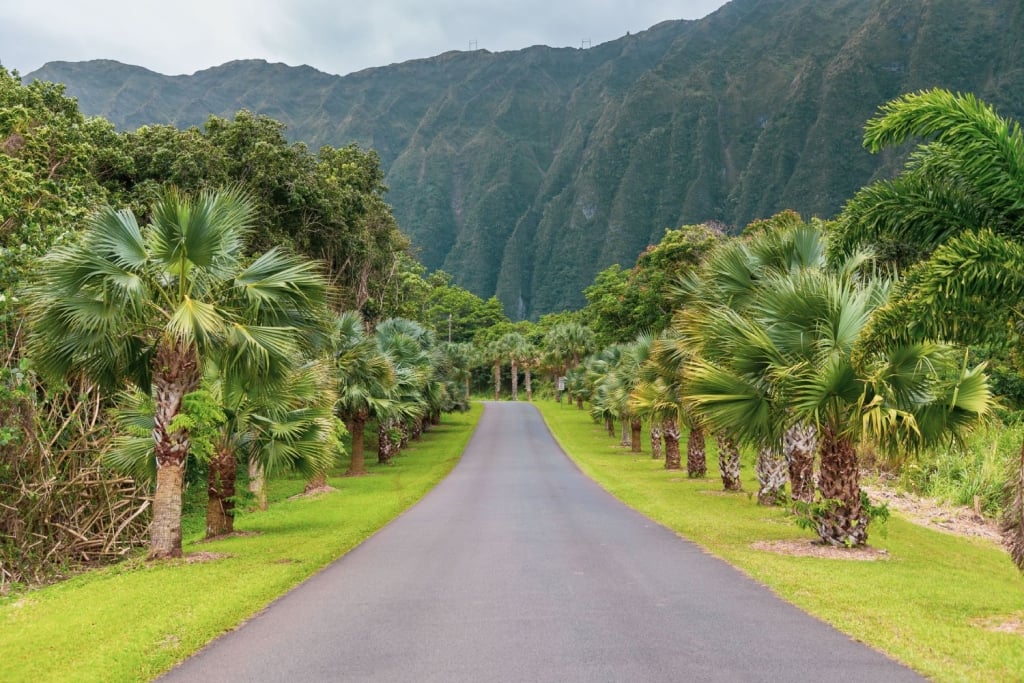 Step into a world of serenity at the Hoʻomaluhia Botanical Garden, a peaceful oasis filled with tropical plants, trees, and flowers from around the world. Take a leisurely stroll through the gardens, go fishing in the lake, or relax and breathe in the fresh air.
Byodo-In Temple
Nestled in the lush Ko'olau Mountains, the Byodo-In Temple is a stunning replica of a 900-year-old Buddhist temple in Kyoto, Japan. Explore the serene grounds, including a tranquil reflecting pond, gardens filled with wandering peacocks, and a traditional Japanese bell you can ring for good luck.
Kualoa Ranch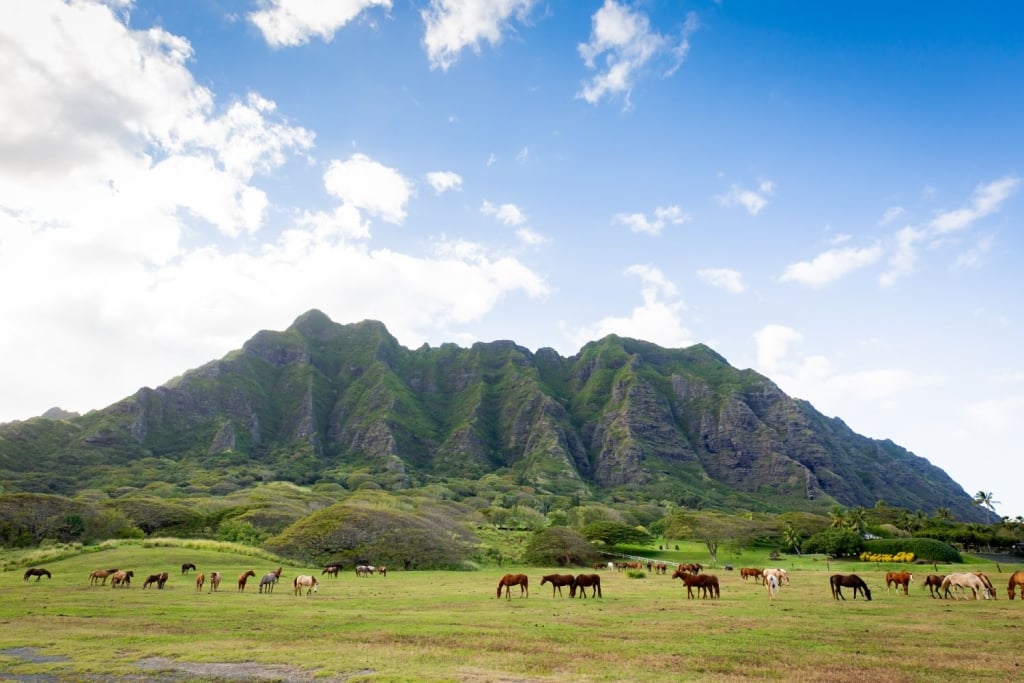 Embark on a one-of-a-kind adventure at Kualoa Ranch, the famous setting of Jurassic Park, and many more Hollywood movies and shows. Explore over 4,000 acres of lush valley, towering cliffs, dense rainforest, and pristine beach through unique activities like horseback riding, jungle expeditions, or ATV tours.
Banzai Pipeline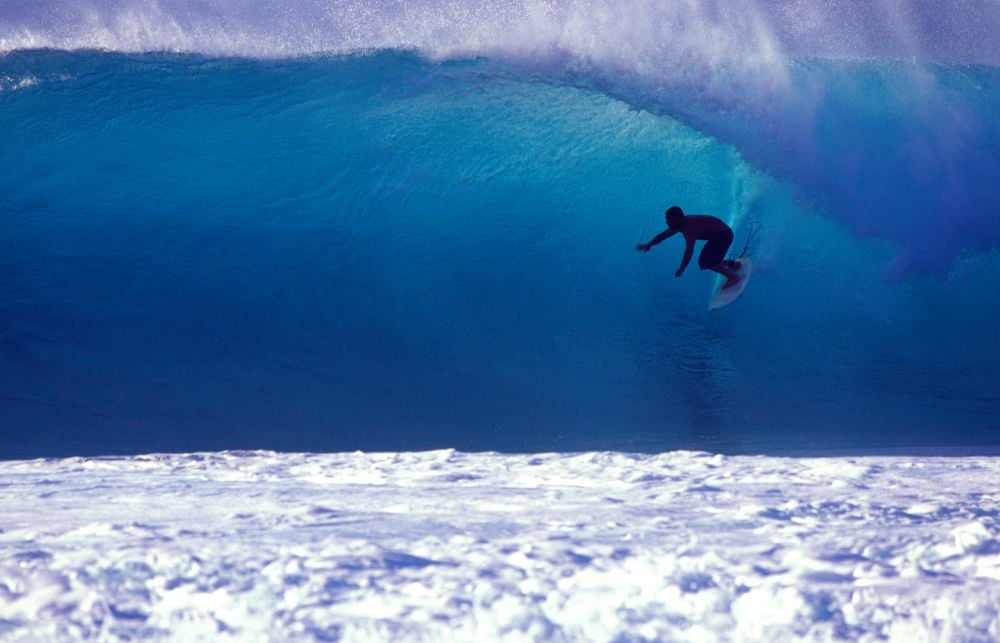 The Banzai Pipeline on O'ahu's North Shore, also known as ʻEhukai Beach Park, is the ultimate surfer's playground and one of the most famous surf breaks in the world. With massive swells and waves reaching up to 30 feet, it's the perfect sandy spot to watch some of the world's best surfing.
Shark's Cove
Don't let the name scare you — Shark's Cove on Oʻahu's North Shore is a snorkeler's paradise, with crystal-clear waters and abundant marine life to discover. Swim among colorful fish, majestic sea turtles, and even the occasional reef shark in this stunning underwater playground.
Dole Plantation
Get a taste of Oʻahu's sweet side at the Dole Plantation, home to acres of pineapple fields and plenty of pineapple-inspired experiences. Take a ride on the Pineapple Express train, sample fresh pineapple straight from the source, and make your way through the 2008 World's Largest Maze, featured in the Guinness Book of World Records.
Paradise Cove Luau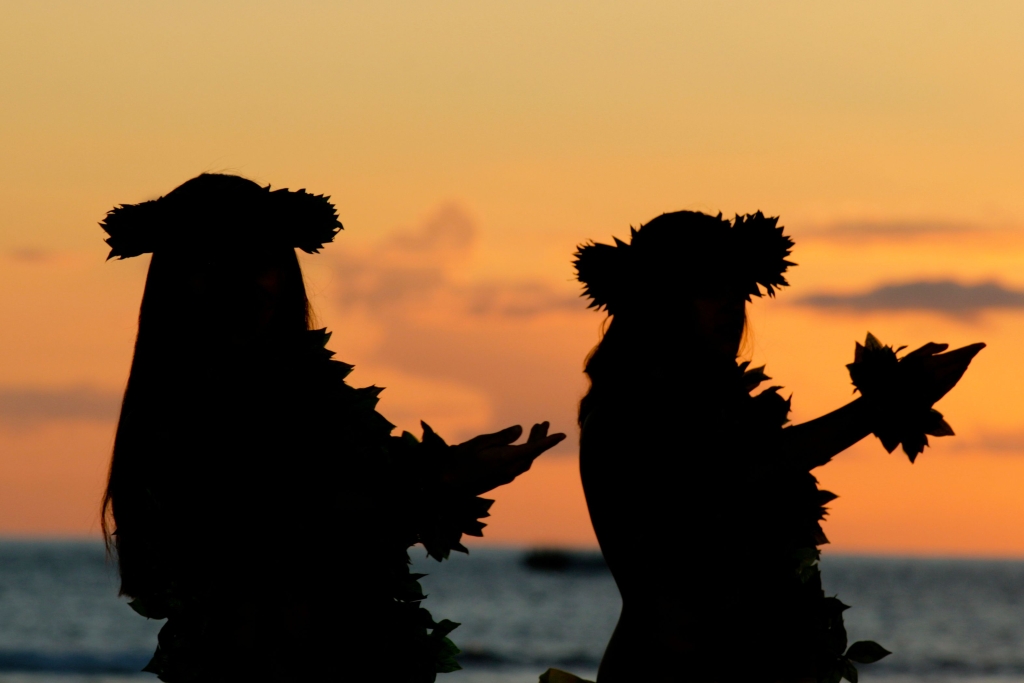 Experience the true spirit of aloha at the Paradise Cove Luau, a celebration of Hawaiian culture and cuisine, beginning with a tropical Mai Tai greeting and ending with a stunning Hawaiian sunset. Watch hula dancers and fire performers while feasting on traditional dishes like kalua pig and taro rolls.
Coral Crater Adventure Park
Ready for some adrenaline-fueled fun? The Coral Crater Adventure Park is a 35-acre outdoor playground featuring ziplines, aerial obstacle courses, and a giant swing. Whether you're looking for a thrill or somewhere unforgettable to take the little ones, you'll find it here.
Hawaii Prince Golf Club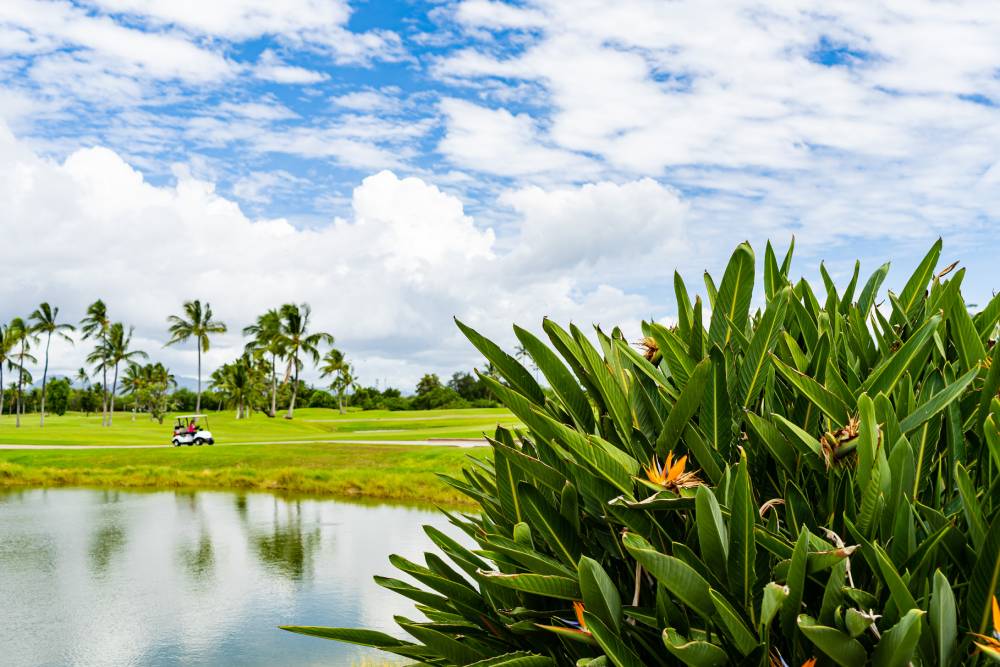 Tee up a golf experience unlike any other in Honolulu at our very own Hawaii Prince Golf Club. This 27-hole course is broken into three interchangeable nines so you can play several times throughout your stay for different challenges, surprises, and sights each round.
Pearl Harbor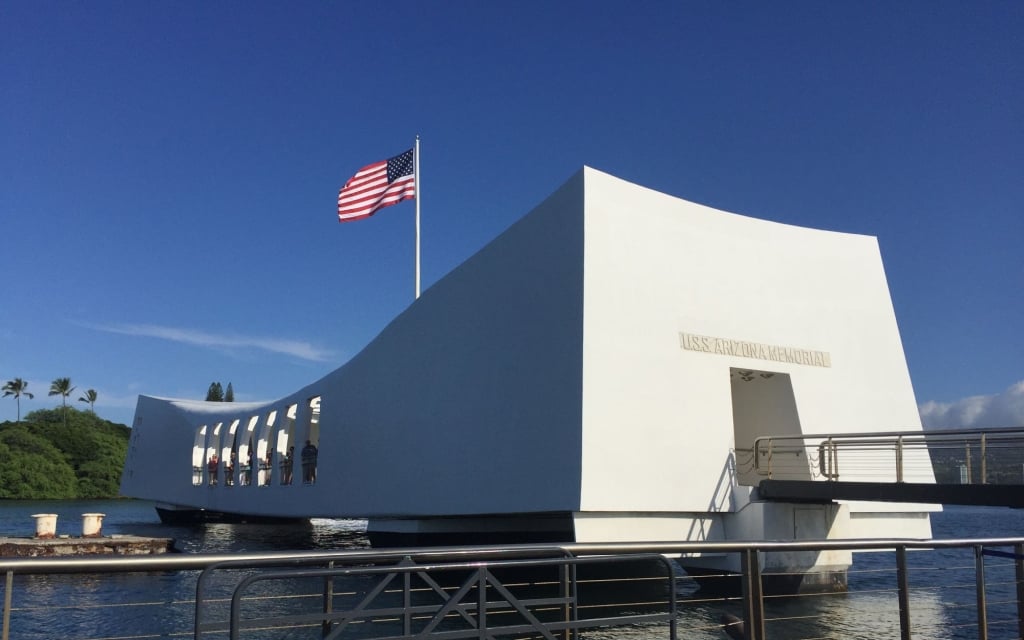 Immerse yourself in five historic sites honoring the events that took place at this National Historic Landmark. Visit the free Pearl Harbor National Memorial, the gateway to the Battleship Missouri Memorial, Pacific Fleet Submarine Museum, and the Pearl Harbor Aviation Museum. 
ʻIolani Palace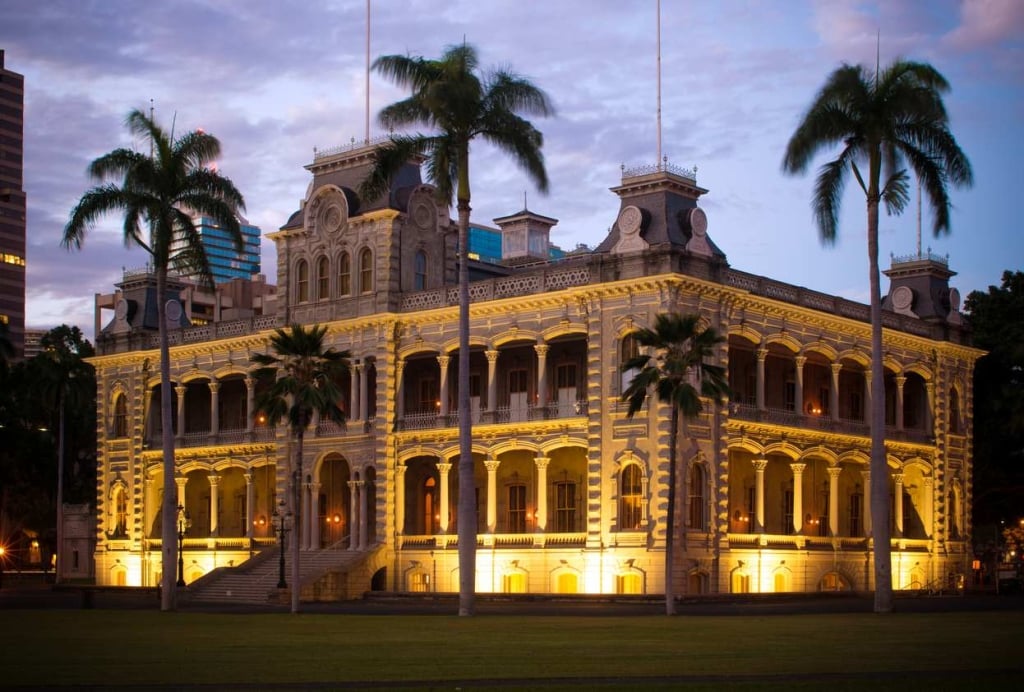 Travel to Hawaii's royal past at the ʻIolani Palace, the only royal palace on American soil. Built in 1882, it's a stunning example of Hawaiian architecture, carved with intricate Koa wood detailing. Take a guided tour of the palace to explore the throne room and see the royal family's restored artifacts. 
Kakaʻako Street Art Murals
Kakaʻako, Waikiki's hippest next-door neighborhood, is like a colorful canvas known for its vivid street art and murals. Wander through its vibrant streets brimming with restaurants, boutiques, and breweries while you discover works by local and international artists.
Waikiki Beach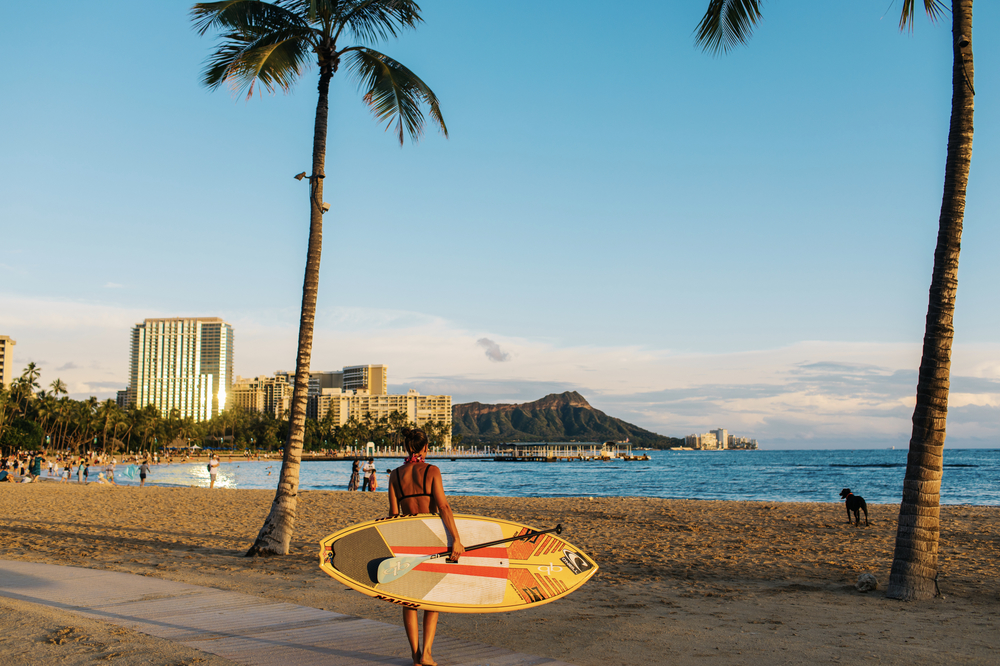 No trip to Oʻahu is complete without a visit to the world-famous Waikiki Beach, an iconic setting of soft white sand, crystal-clear water, and an iconic skyline backdrop. It's a piece of paradise just a five-minute drive from Prince Waikiki, where surf lessons, sunset cruises, and scuba tours are all steps away.
Book Your Aloha Adventure
Ready for an unforgettable Oʻahu road trip? Whether you plan an itinerary of strategic stops or a leisurely cruise around the island, there's adventure, relaxation, and discovery for miles and miles. Book your ocean-view oasis, buckle up, and get ready to hit the road. Make sure to explore our special offers and vacation packages before your journey.