When you visit Hawaii, you have access to some of the most unique and biodiverse ecosystems on the planet, along with extraordinary natural landscapes and one-of-a-kind outdoor adventures available on each island. The island of O'ahu is home to world-famous beaches, important historical and cultural sites, and Honolulu, Hawaii's largest city. 
Even with so many ways to explore the O'ahu — by car, horseback, mountain bike, ATV, or even helicopter — hiking remains one of the most popular methods, and for good reason. One of the amazing things about hiking is that it requires very little beyond a good pair of shoes and a desire to visit new places! It's the perfect way to venture to O'ahu's favorite natural sights, experience new areas of the island, and even find hidden gems. From Waikiki's pristine sand to the tall waves of the North Shore, thrillseekers, adventurers, and casual hikers alike can discover an array of breathtaking trails that meander through glorious and undisturbed landscapes. 
Are you ready to get out and discover all that this glorious island has to offer? We've collected six of our favorite O'ahu hikes so you can make the most out of your excursion. Ranging from steep climbs up volcanic tuffs to jaw-dropping journeys along sweeping oceanic ridges, you'll find memorable hikes on your trip to Hawaii.
Trails for Every Traveler
While the most mountainous O'ahu hikes require quite a bit of physical exertion, several trails are less demanding and more suitable for families. But no matter which hike you choose, it's important to plan ahead to have a safe and enjoyable hiking experience. Remember to bring the essentials, such as hiking boots, bottled water, a map, and, depending on the length of your trip, a backpack with snacks or a meal to fuel up. (Picnic, anyone?) And remember that trail conditions can change depending on the weather, and some become dangerous under wet conditions. With that out of the way, here are six classic hikes near Prince Waikiki!
Aiea Loop: Great Views & Military History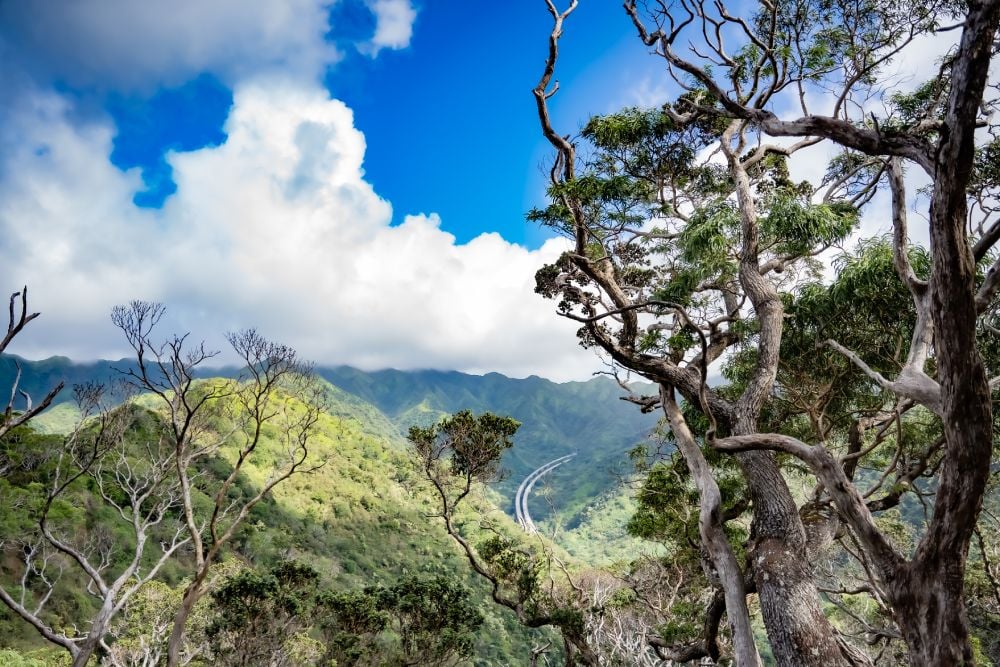 If you love hikes that feature awesome views, plenty of shade and fascinating history, you won't want to miss Aeia Loop Trail. Located approximately 13 miles from Prince Waikiki, it takes just 30 minutes to get to the trailhead by car — a trip that's well worth the short drive. This popular 4.9-mile loop trail offers incredible views of Halawa Valley and O'ahu's scenic southern coastline. While the hike can take around three hours, the trail is well-maintained and wanders through thick forest that offers plenty of shade and places to rest and take in spectacular views. The hike is popular with visitors and locals alike, so you may have a chance to say "Aloha" to your fellow travelers. Military history buffs should keep their eyes peeled for the wreckage of a World War II-era B-24J plane that crashed here in 1944. A memorial plaque on the trail commemorates the 10 aviators who were onboard the plane. 
Diamond Head: Hike an O'ahu Icon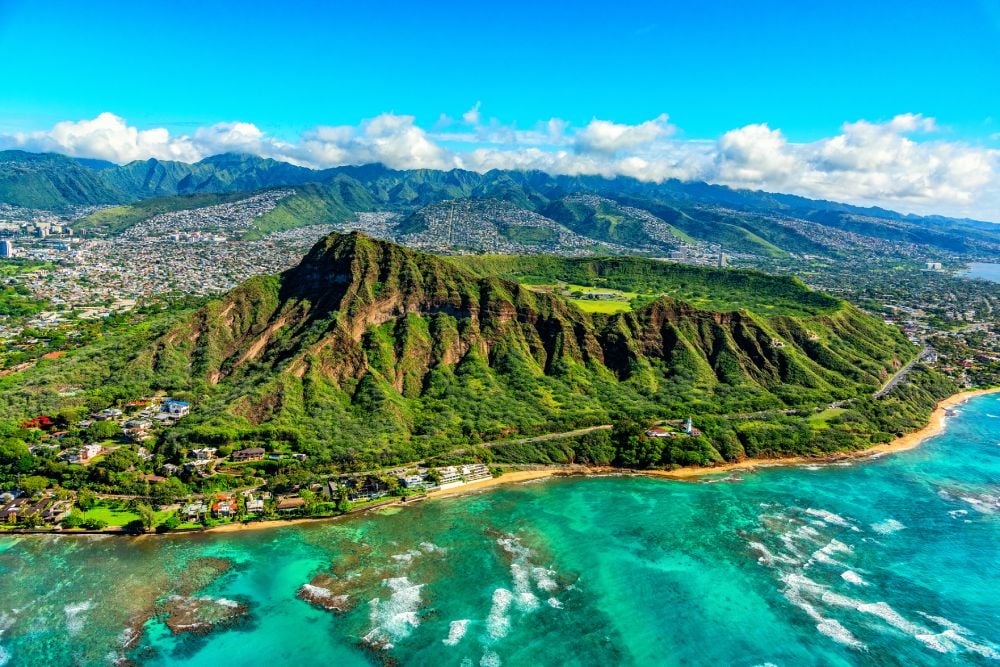 Perhaps the most famous sight in O'ahu's landscape, hikers who come to Honolulu should not miss the opportunity to climb to the peak of Diamond Head. This unique volcanic tuff cone is a US National Natural Monument and one of Hawaii's most popular national parks and hikes. Travelers often combine a trek up Diamond Head with a stop at Shangri La, a picnic, or some snorkeling on Queen's Beach. The hike itself is about 1.6 miles and requires some effort due to its 560-foot climb, but you won't want to miss the opportunity to take in classic Hawaiian views. 
Makapu'u Point Lighthouse: A Beacon to Unmatched Beauty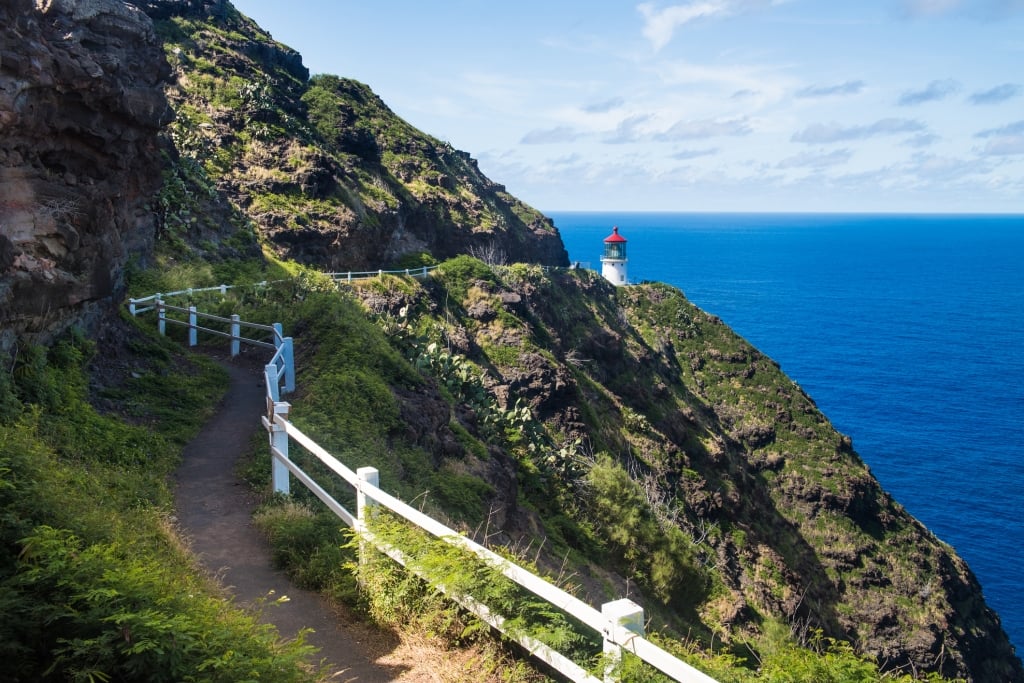 Given its vast and rugged shoreline, it may surprise you to learn that the island of O'ahu is home to just six lighthouses. While each is iconic and rich in nautical history, none of them can match the natural beauty surrounding Makapu'u Point Lighthouse, at the easternmost point of O'ahu. This 46-foot-tall beacon with a vibrant red cap was built in 1909 on a stunning 600-foot cliff overlooking Makapu'u Beach. It provides a reasonably easy 2.5-mile trail that makes it one of the most kid-friendly hikes on O'ahu and offers fantastic views of one of Oʻahu's best bodysurfing beaches. Plus, keep your eyes peeled and you just might see a whale or two during whale-watching season. Makapu'u Point is approximately 15 miles from Prince Waikiki, taking an estimated 25 minutes by car, and well worth the trip.
Mānoa Falls: Famous Views & Kid-Friendly Fun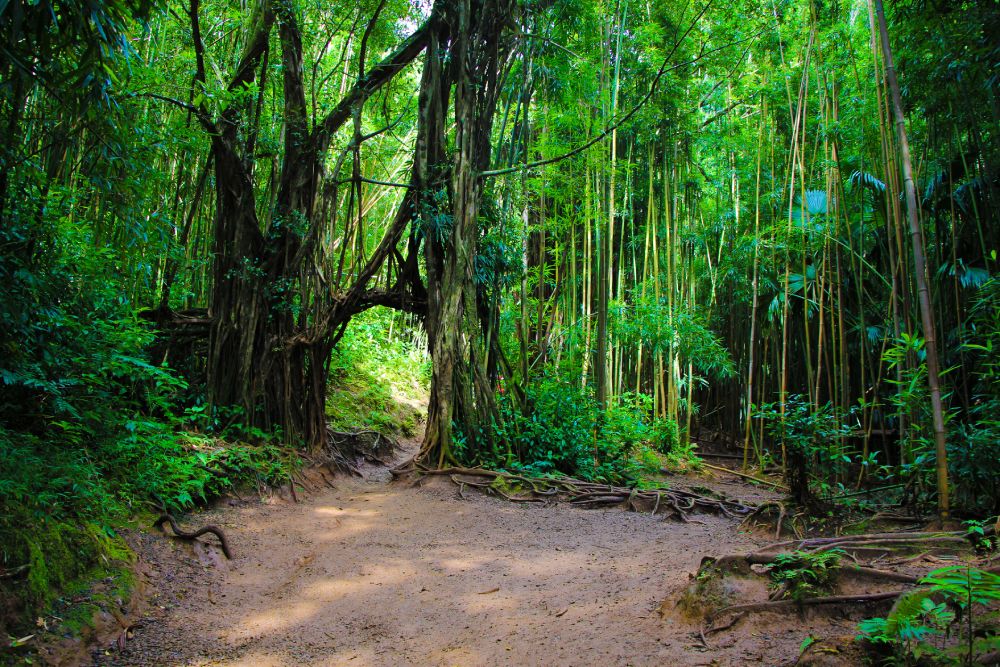 Mānoa Falls is another kid-friendly O'ahu hike, featuring a 1.5-mile loop that takes approximately one hour to complete. This popular and well-maintained trail wanders through Hawaii's famously lush rainforest and leads to an iconic 150-foot waterfall. You may recognize a few views along the way, as some of Hollywood's most famous jungle scenes have been set in this uniquely beautiful landscape, including Jurassic Park and The Hunger Games: Catching Fire. You'll encounter over 5,000 unique plant species as you hike, and you can stop by the University of Hawaii's Lyon Arboretum to learn more about  O'ahu's incredible biodiversity. Mānoa Falls is approximately 5 miles from Prince Waikiki and will take around 20 minutes to reach by car.  
Olomana Trail: For Experienced Hikers Only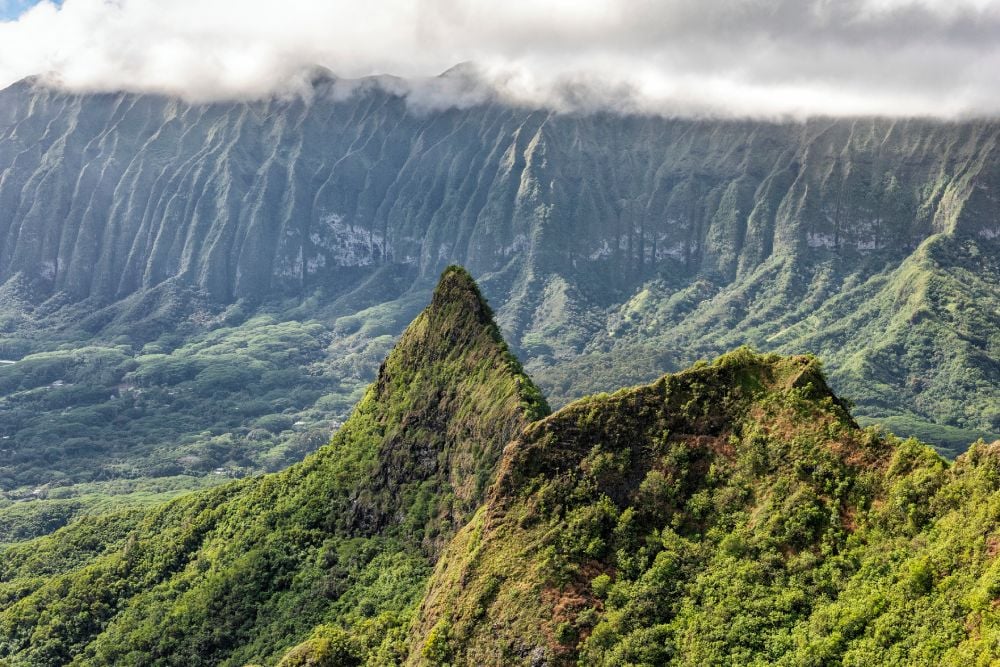 If you're a seasoned hiker in search of a more strenuous excursion, O'ahu's Olomana Trail offers a 4.4-mile journey that will require some technical skills. Some of the hike is quite challenging, so it's only recommended for those with significant experience. Those up to the task will experience nearly 2,000 feet of elevation gain. You'll have to work hard to reach the peak, so you can expect the views to be head-turning when you finish the trek. Naturally, the views of the "Three Peaks" are well worth the sweat needed to finish the climb. 
(Note: This hike should never be attempted when raining as the trail becomes too slippery and dangerous. If conditions are safe and you're a seasoned hiker, Olomana Trail is approximately 13 miles from Prince Waikiki and will take around 25 minutes to reach by car.)
Koko Crater: A Challenge Worth the Effort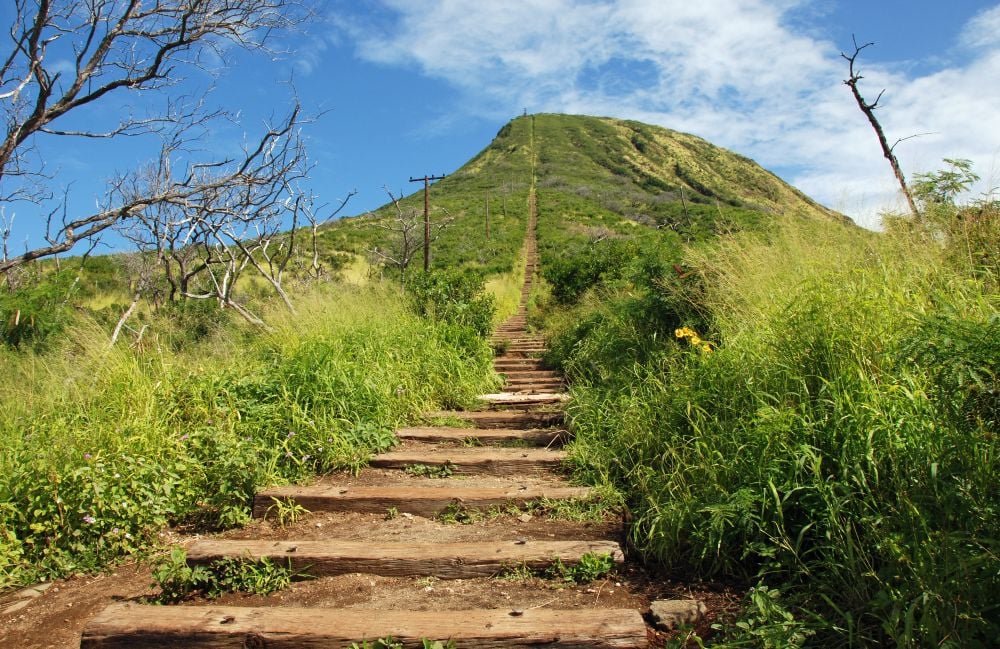 Just 10 miles from Prince Waikiki, Koko Crater is one of the top-rated hikes on O'ahu. It's steep, windy, and undeniably gorgeous, as hikers eventually gain a bird's-eye view of the island's southern reach. There are hundreds of steps involved, so it's best to arrive with a "full tank of gas" and a desire to see some magnificent views of the east Honolulu shoreline, Hanauma Bay, and Moloka'i. This is another demanding and sun-drenched hike, so bring some snacks and your water bottle to battle the heat and humidity! It's a sightseeing excursion and a cardio workout wrapped together in an unforgettable O'ahu experience. 
Hike to Your Heart's Content in O'ahu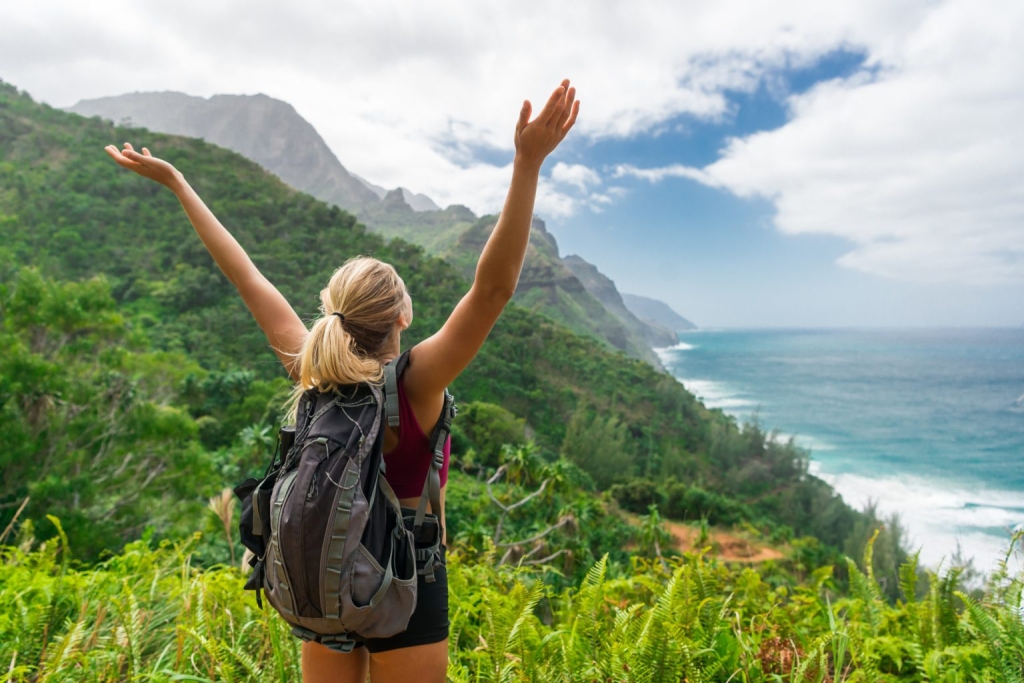 Prince Waikiki is the perfect home base for your Hawaiian outdoor adventures. Spend your day hiking legendary peaks and taking in awe-inspiring views, then head back for dinner at 100 Sails Restaurant and Bar or a relaxing evening by one of our pools. Start planning your Prince Waikiki getaway today by exploring our exciting offers and vacation packages.