The Best O
'
ahu Fall Events 2023
O'ahu, known as "The Gathering Place," lives up to its welcoming nickname with a bustling calendar of exciting year-round events. When you visit in fall, you'll have plenty of options to choose from. To start with, October is Pride month in Hawai'i, meaning there's a whole month's worth of inclusive parties and celebrations that culminate in a joyful parade along Ala Moana Boulevard. 
The celebrations continue throughout the fall, with events focused on family fun, fabulous food, and Hawai'i's unique culture and natural beauty. Here are some of our favorite events coming up this fall in O'ahu. 
A Surfing Competition for Everyone – October 28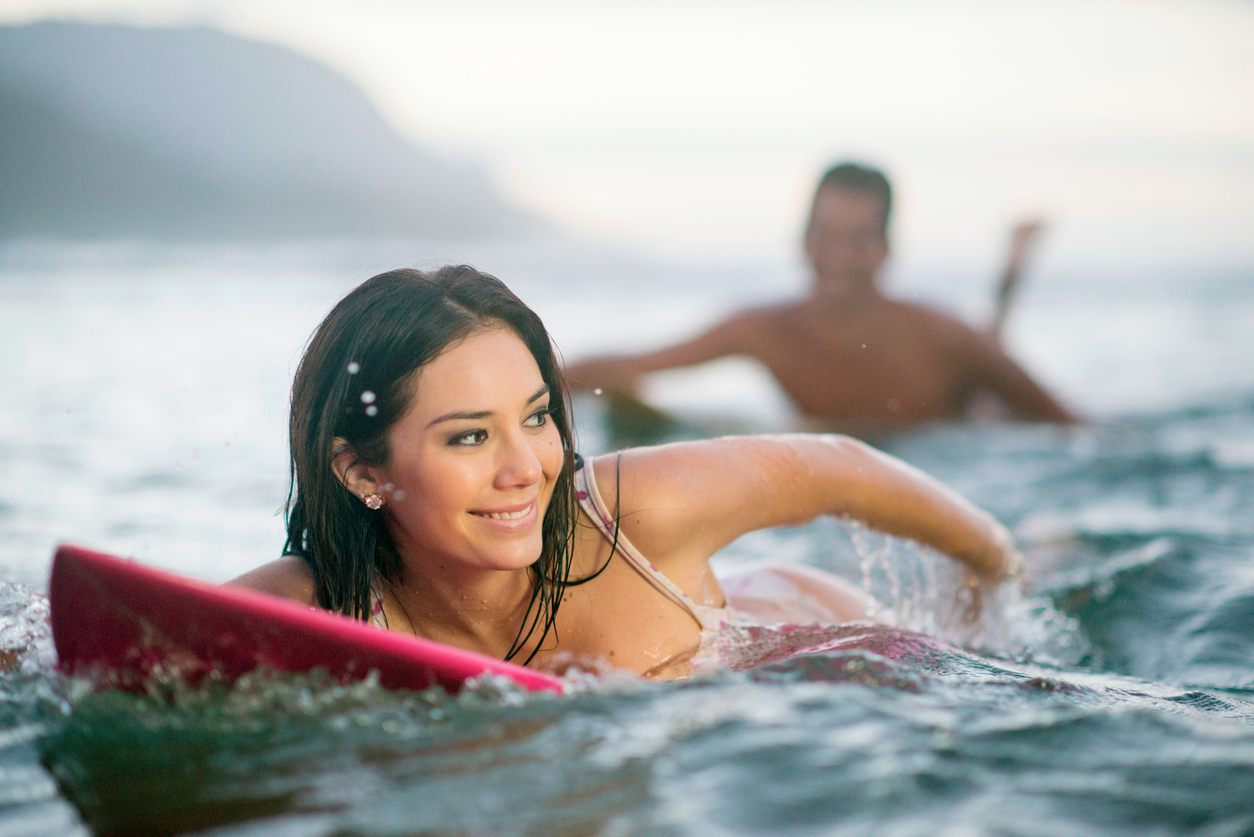 When it comes to Red Bull Foam Wreckers, riding the waves isn't just for the pros. In fact, this "anti-surf contest surf contest" is all about encouraging amateur surfers (including first-timers!) to get out there and enjoy the water. Head to Sandy Beach, just 12 miles from Prince Waikiki, to enjoy this entertaining event that features participants riding soft-top surfboards in a friendly competition that anyone can win! It's all about having fun and participating in a non-intimidating environment. Red Bull describes the event as "minimum rules, maximum fun", and boards are provided to anyone who wants to take part!
Something For the Young Foodies – October 29
As Hawaii's state museum of natural and cultural history, Honolulu's historic Bishop Museum offers fascinating and fun-filled educational experiences for all ages. It's also just a short 5-mile drive from Prince Waikiki, making it an easy destination for exploring Hawai'i's incredibly rich history and culture. 
Head to the museum on October 29th for a full day of foodie-focused fun and games for the keiki (kids). The Keiki in the Kitchen event is a day for your kids to explore their creative sides and develop culinary skills. Hands-on activities include cookie and pumpkin decorating, a Treat Street Scavenger Hunt, and exciting entertainment that may include some celebrity chefs as special guests! Presented by the Hawai'i Medical Assurance Association, this family-friendly food event is part of the Hawai'i Food & Wine Festival. 
A Moonlit Walk in the Waimea Valley – October 29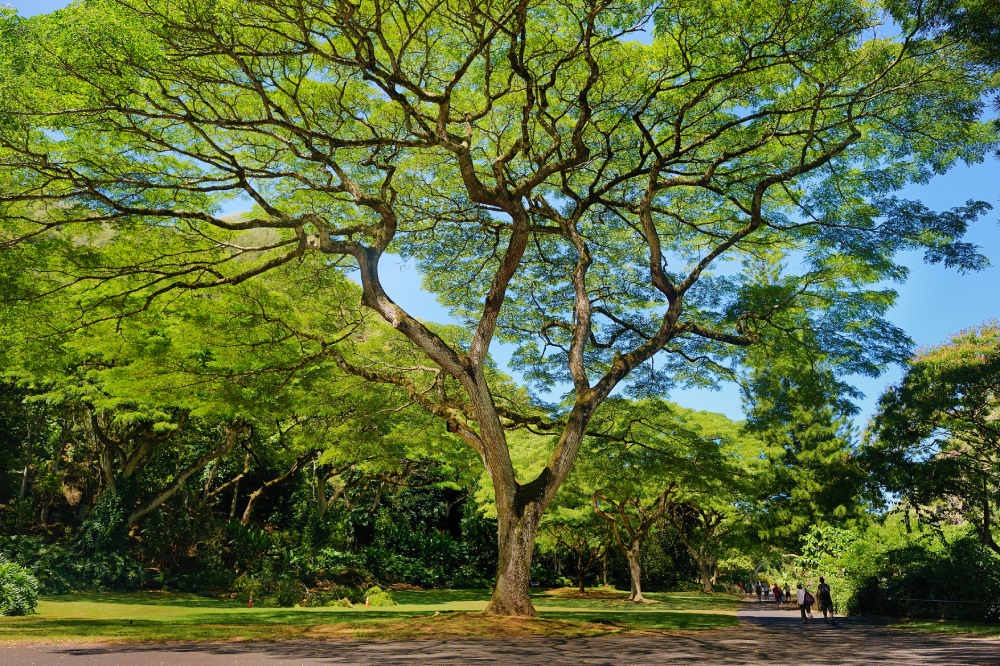 Located 36 miles from Prince Waikiki, Waimea Valley is a large nature preserve and world-class botanical garden. Dedicated to protecting significant environmental and cultural sites, it offers visitors the opportunity to experience the gorgeous natural beauty of O'ahu. It contains a remarkable 52 themed gardens and over 5,000 tropical and subtropical plants. Moon Walks invite you to explore this landscape, walk the valley's main corridor, and experience the waterfall by the light of the moon. Head to Waimea Valley on October 29 for the last Moon Walk of the season. Halloween costumes are encouraged, and staff will provide haunting Hawaiian stories for an extra-spooky experience.
A Taste of the Far East – November 2
What could be better than sampling the unique and tantalizing flavors of an Asian night market under the stars of Waikiki Beach? What if those delightful snacks were created by some of America's most renowned chefs? The Far East Street Ph'east offers just that! Discover the tastes of some of the most delightful street food from the Philippines, Vietnam, Japan, Korea, and Hawai'i, as imagined by 12 of today's hottest chefs. You may recognize some of them from Iron Chef, Top Chef, or as James Beard Award winners. All of them will be ready and waiting to provide you with an unforgettable outdoor dining experience, complete with specialty cocktails and other refreshments. Don't miss this one-of-a-kind O'ahu foodie adventure just 2 miles from Prince Waikiki.
Hawai'i Food & Wine Festival – November 2–5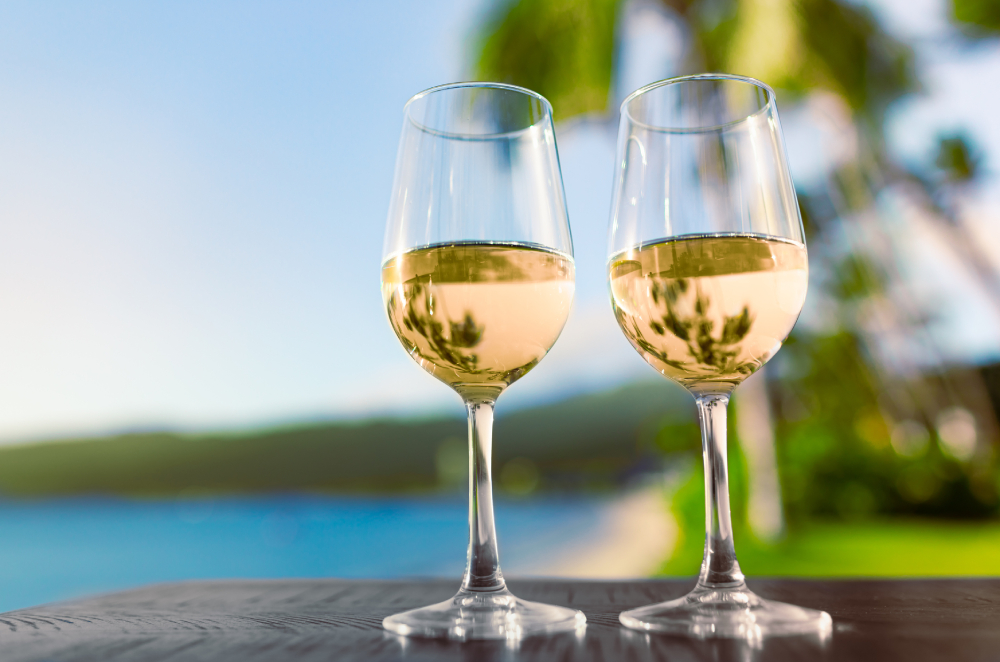 The Hawai'i Food & Wine Festival is a can't-miss culinary event for lovers of great food and exciting social events. This year, it's coming to O'ahu! It's Hawai'i's largest food and wine festival, and it brings together many of the world's best chefs, winemakers, and mixologists for a completely unique Hawaiian experience. Visit the festival website for a full schedule. 
This year is the 13th annual edition and will once again bring together over 150 global tastemakers to showcase the best of Hawai'i's unique food culture and one-of-a-kind terroir. Don't miss your chance to enjoy the culinary creativity of Michelin-starred chefs and celebrity food personalities. The Hawai'i Food & Wine Festival is a 501c(3) nonprofit organization, and all proceeds support Hawaiian programs related to culinary and agricultural education, sustainability, and culture. This year's festival is also raising money for the Kokua Restaurant & Hospitality Fund for Maui. 
A Gala Where Fine Art Meets Fine Food – November 5
The final event of the Hawai'i Food & Wine Festival is the annual The Art of Food & Wine gala, where culinary creativity and fine art meet,  all for a good cause. The cocktail reception and five-course dinner are truly feasts for the senses, with food and wine pairings created by award-winning chefs. Five local artists are paired with chefs to create one-of-a-kind works of art inspired by food. This year's event will feature top chefs from New York, California, and Honolulu. Proceeds from the auction raise funds for a scholarship for a Fine Arts student at the University of Hawai'i, thereby honoring the state's unique culture contributing to the future of Hawaiian art. 
Wine and Beer Lovers Unite – November 7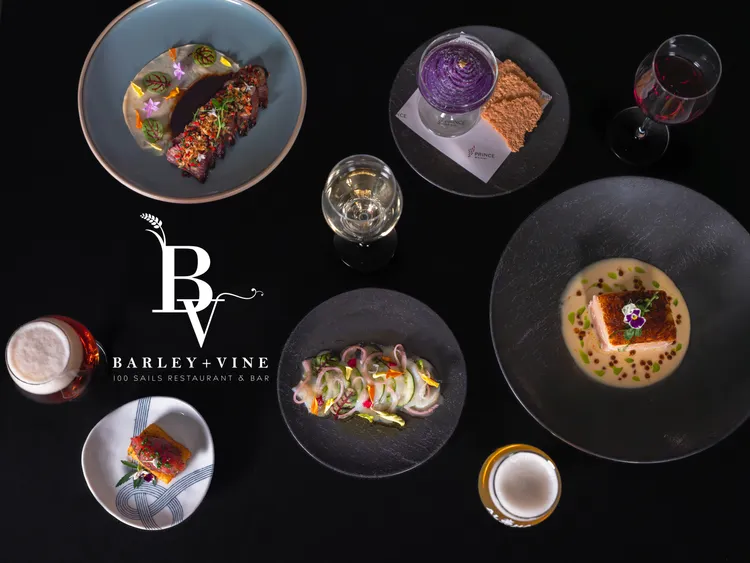 Do you have a hard time choosing between beer or wine with your meal? At our Barley & Vine event, you don't have to! This four-course meal from Prince Waikiki Executive Sous Chef Aaron Furuto pairs sommelier-selected wine and specialist-selected beer with each exquisite dish. The delectable menu features selections of Hawai'i specialties, including ahi tartare, opah, and short rib. It's a feast for foodies and a no-holds-barred battle between barley and vine. And it all takes place at our signature award-winning restaurant, 100 Sails.  
The Nutcracker at Prince Waikiki – November 21 & December 2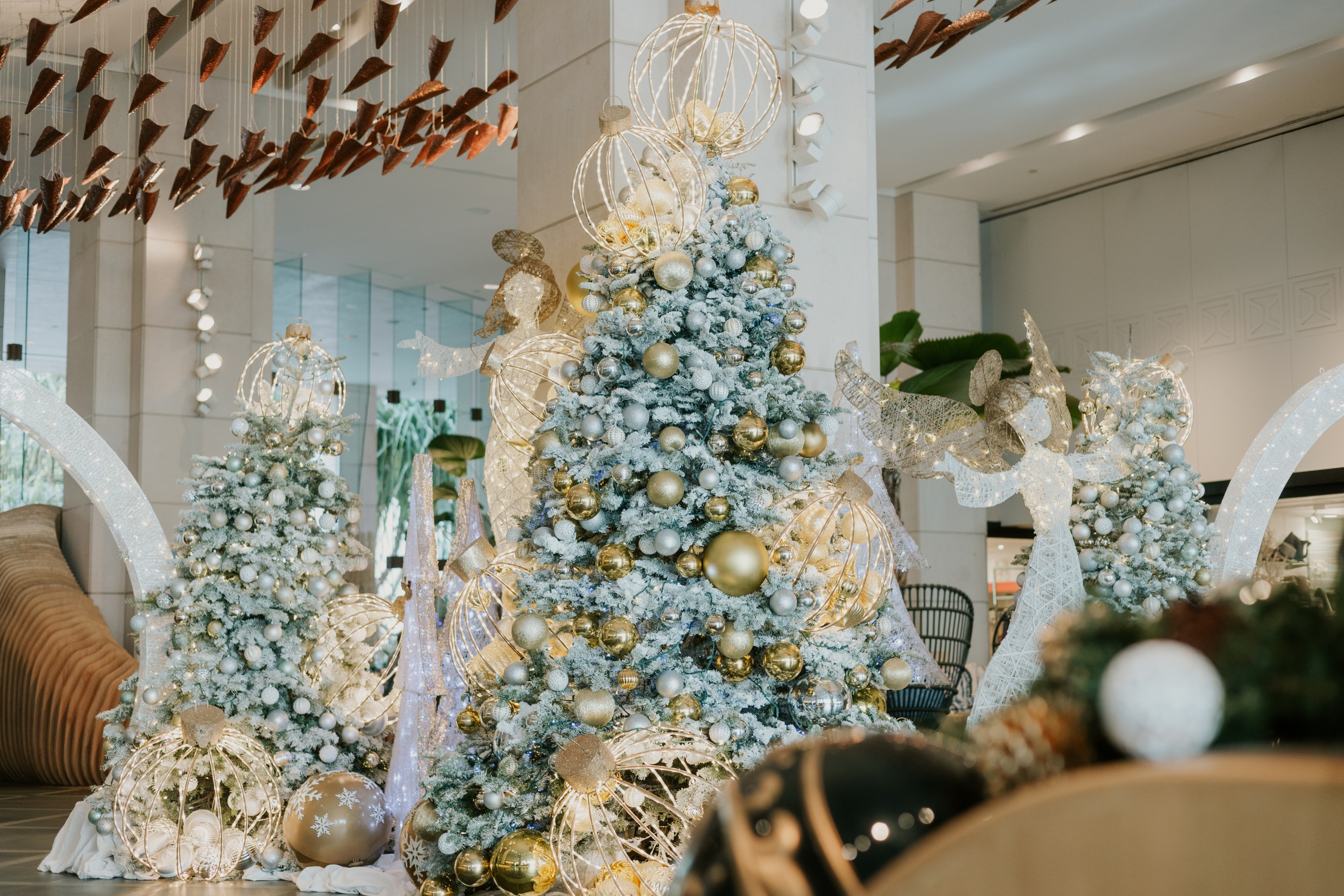 For more than a century, The Nutcracker has been synonymous with the holiday season. Tchaikovsky's timeless classic, known for its iconic music and dancing, is a feast for the imagination. And this year, we're bringing The Nutcracker to you. On November 21 at 4 pm and December 2 at 7 pm, make your way to the lobby of Prince Waikiki to watch Ballet Hawaii put on two mini performances of a very special Hawaiian-themed Nutcracker. Stop by and delight in the Dance of the Sugar Plum Fairy as the talented dancers of Ballet Hawaii share this seasonal tradition.  
A Rocking Thanksgiving Feast – November 23
The award-winning Rock-A-Hula show is a longtime Waikiki favorite. It's dinner and a show, Hawaiian-style, featuring a Luau buffet dinner and the famous Rock-A-Hula musical show. The buffet dinner is filled with Hawaiian classics, including luau pig and roast beef. Sip on refreshing Mai Tai as you listen to live Hawaiian music and watch hula performances. The Rock-A-Hula is available six nights a week, all year long. On November 23, there will be a special Thanksgiving dinner edition of the show!  Hawaiian residents and U.S. Military members receive up to 20% off.
Sippin' Santa & Makers Market – November 24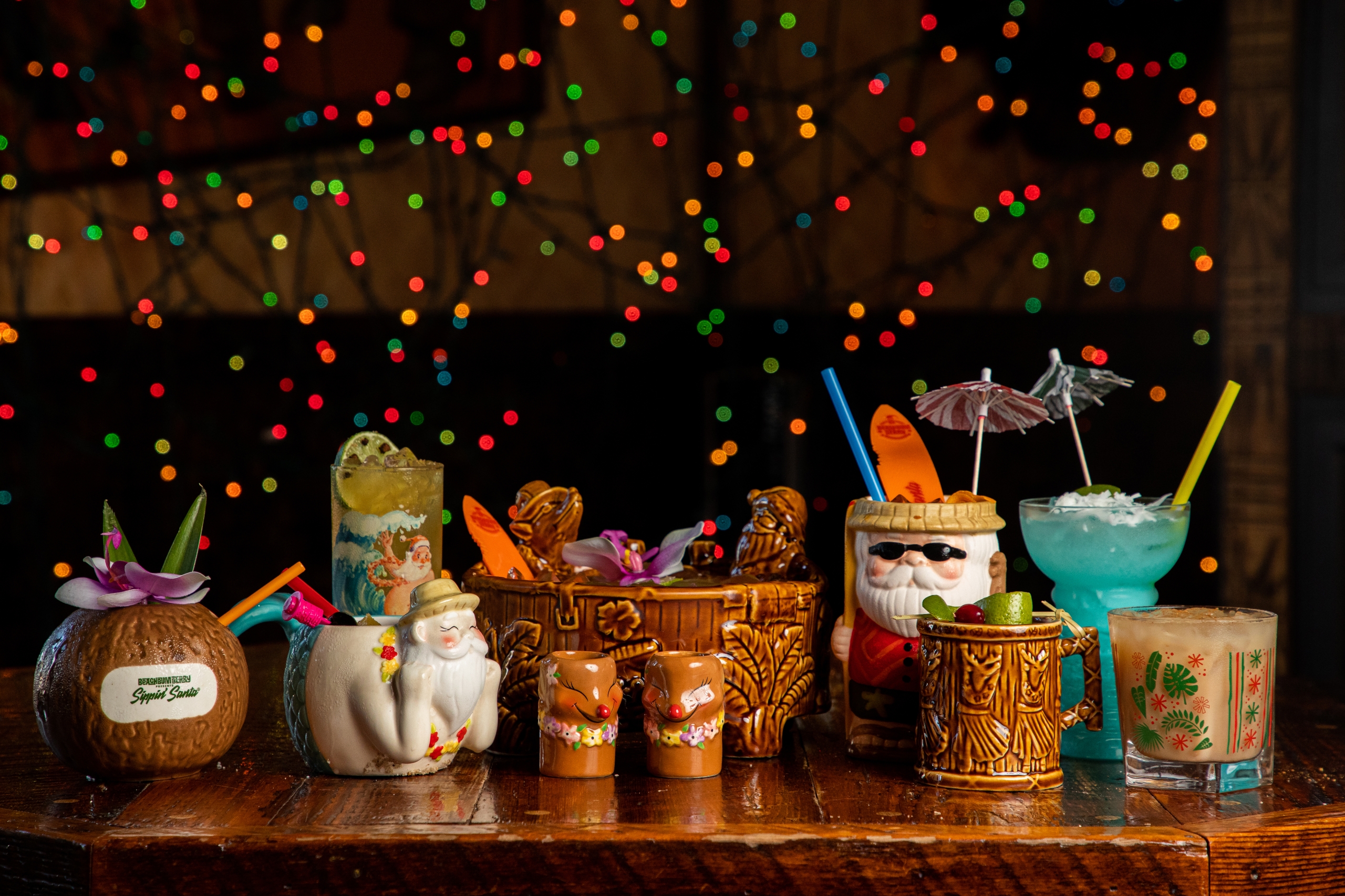 Get ready to kickstart the most wonderful time of the year with a hearty "Mele Kalikimaka" (that's Hawaiian for "Merry Christmas") and holiday-themed tiki cocktails. Our Sippin' Santa pop-up brings holiday décor and music to our Outdoor Ala Moana Foyer every evening from November 24 to December 30. Looking for the perfect Hawaiian holiday gift? Our Makers Market will also be launching in our lobby on November 24, and will be open every Friday throughout the holiday season. Visit Holidaze at Prince Waikiki to check out all the holiday merriments and cheer. 
Waikiki Holiday Parade – November 24
Continue the festive fun with the Waikiki Holiday Parade. This annual parade is held the Friday after Thanksgiving and commemorates Pearl Harbor, honoring survivors and veterans. Hear the work of local Hawaiian bands and mainland groups. The parade starts right around the corner from Prince Waikiki at Fort DeRussy Park and continues along Kalakaua Avenue to Queen Kapiolani Park. If you'd like to explore more of the history of Pearl Harbor, you can also visit the National Memorial and Visitor Center, located just 10 miles from Prince Waikiki. 
Plan Your Fall O'ahu Experience at Prince Waikiki
Hawai'i is a year-round paradise of warm weather, with temperatures in O'ahu typically ranging from 70 to 80 degrees — ideal for hikes in the gorgeous Hawaiian landscape while you're here! Fall foliage looks a little different around here, but the season includes the vibrant colors of bougainvillea, hibiscus, plumeria, heliconia, and more! From the North Shore to Honolulu, there's plenty to see and do — so perhaps consider including a scenic drive all around the gorgeous island of O'ahu in your plans. 
A stay at Prince Waikiki puts you right in the heart of O'ahu, providing easy access to the most exciting events on the island. Start planning your Prince Waikiki getaway today by exploring our offers and vacation packages.